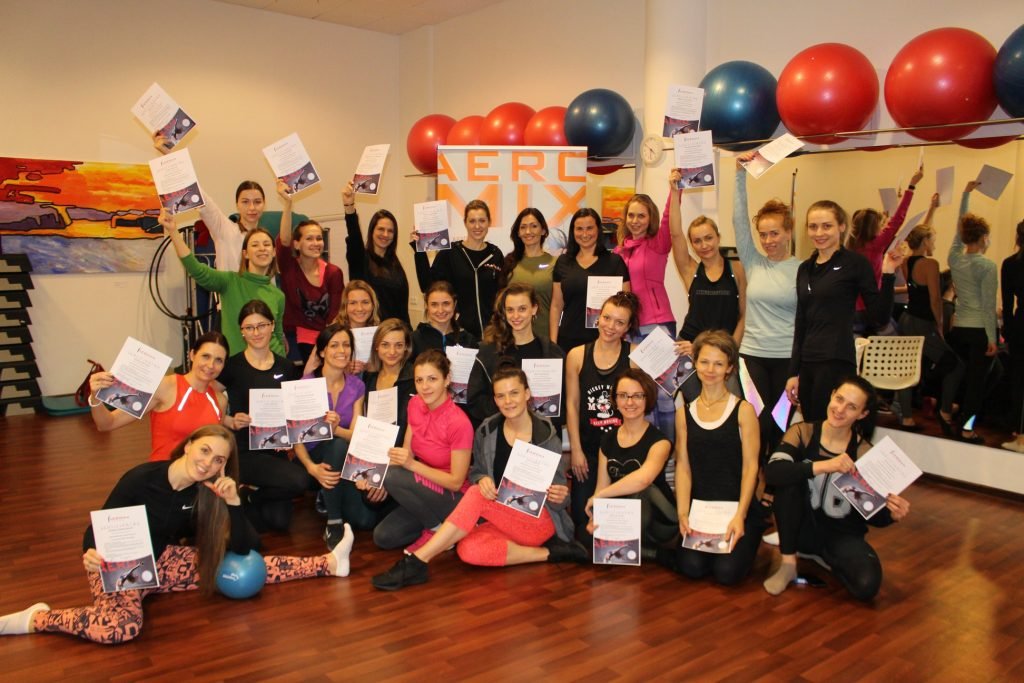 During this course you will get European license of Pilates trainer (Euroeducation), which is valid in Europe.
Only trainers competence can ensure the real Pilates ! Series of seminars is designed for people who want to go deeper into the Pilates method, to access to the evolution of Pilates exercises, to learn to create a professional lesson. Method of Pilates is becoming increasingly popular in today's world; the exercises can be applied in rehabilitation and health sector, at the workplace, and at the sports training.
Who can participate in a training of Pilates trainers?
1. Groups and personal trainers.
2. Physiotherapists and health professionals.
3. The advanced stage of customers who want to go deeper into the Pilates method.
4. Those who want to lead Pilates classes abroad (EU countries and others).
What certificate you will get?
After each workshop you will get Euroeducation level B certificates for listening course. After completing the entire series of seminars, altogether 4 workshops (8 days), you will have the opportunity to take the exam to obtain a license B. The exam consists of a practical part and a theoretical test, evaluation criteria and requirements will be presented during the workshops. The participant who successfully passed the exam will acquire Euroeducation Pilates license level B, which is valid throughout Europe and Lithuania.
More information and licensing requirements you will get during seminars.
Seminar series "PILATES TRAINER" structure:
Evaluation of the posture. Testing 17-18th of October, 2020
Pilates exercises anatomy 7-8th of November, 2020
Pilates Matwork Intermediate 5-6th of December, 2020
Pilates Matwork Advance  23-24th of January 2021
Exam "PILATES TRAINER"  February, 2021
Contacts to ask:
Email: info@aeromix.lt
Phone No.: +37065605711; +37065612112